Support Your Community And
Donate Today
Support patients with a one-time or recurring monthly donation to Partnership Health Center.
Huge Thank You to Valdosta Family Medicine for their most recent very generous donation. Many patients will be helped through this gift!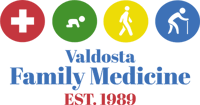 Dr. Craig Bishop Dr. Robert Bennett
Dr. David Pierce Dr. Leon Smith
Dr. William Tidmore Dr. Jessica White
Dr. Stewart Williams
To make this a monthly donation, please choose the amount per month you wish to give and then check the box underneath to make this a RECURRING DONATION. Thank you!